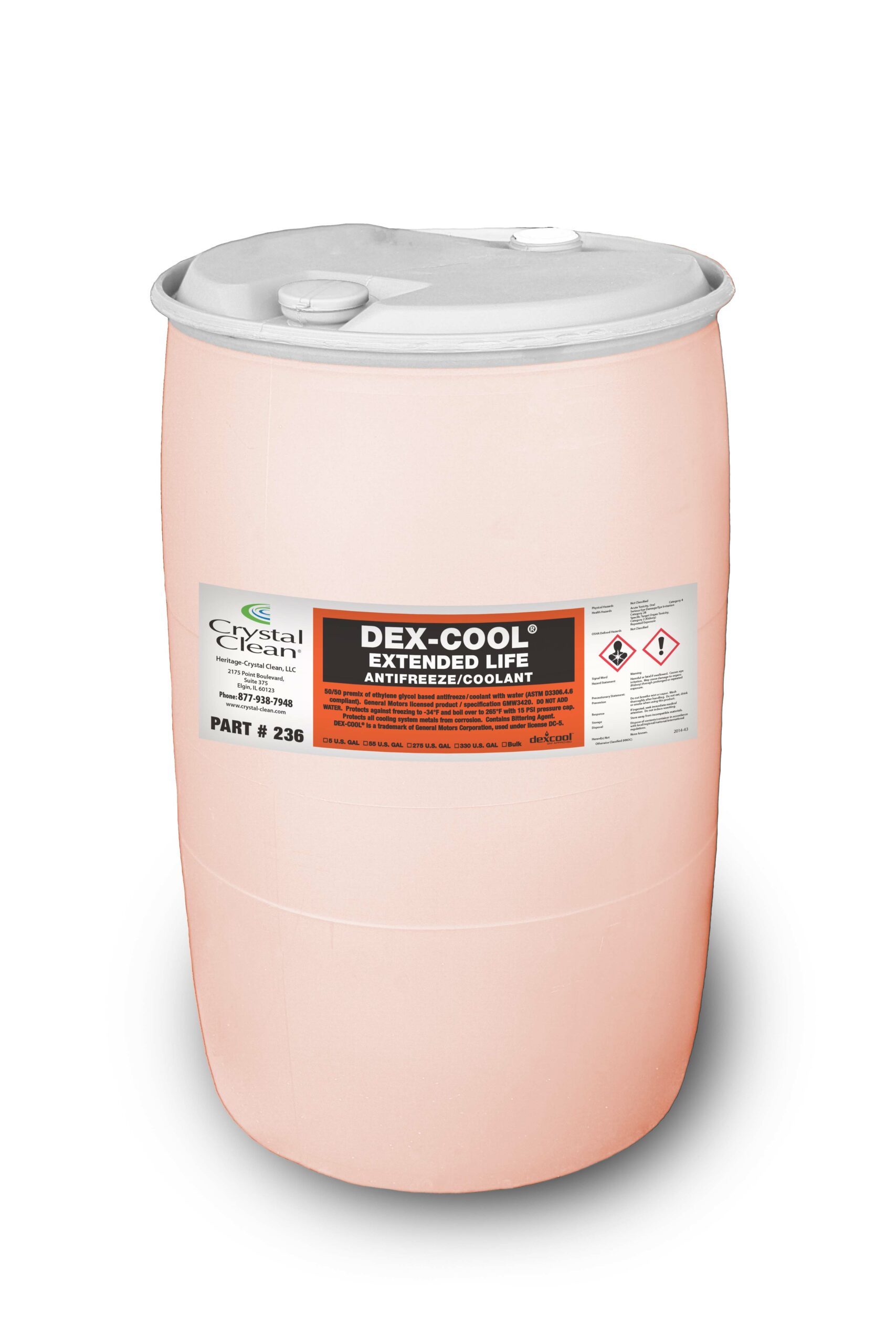 Antifreeze / Coolant
DEX-COOL
Extended Life Antifreeze / Coolant
Crystal Clean DEX-COOL is a General Motors licensed DEX-COOL® Antifreeze/Coolant. Crystal Clean DEX-COOL® complies with GWM3420 (formerly GM6277M) specifications and is approved for warranty work at GMSPO dealer pricing for new coolant. Crystal Clean DEX-COOL® has a service life of 5 years/150,000 miles and meets ASTM D3306 performance specifications.
Crystal Clean is the only antifreeze/coolant recycling company in United States with a General
Motors approval for the DEX-COOL® product. See GM Service Bulletin # 00-06-02-006D.
Benefits:
Meets the performance requirements of ASTM D3306
Compatible for use in all cars, light duty trucks, and motorcycles
Ready-to-use prediluted 50/50
Approved for use under warranty – see GM Service Bulleting #00-06-02-006D

Orange in color