Efficient Aqua Filtration for Cleaner Solutions
If you have a process that uses aqueous chemistries, keeping contamination to a minimum can create significant cost savings, reduce machine downtime for changeouts, and improve your overall sustainability. Crystal Clean's aqua filtration systems (AFS) can be seamlessly incorporated into various applications where the removal of oil and other contaminants from a solution is essential. Regardless of the specific application, this approach is instrumental in extending the solution's longevity.
By integrating our AFS technology with our part cleaners, the lifespan of the aqueous chemistry is extended, increasing its cleaning efficiency, improving final product finish, and reducing the amount of downtime needed for servicing the machine. We've also engineered a space-efficient version of our aqua filtration system, designed to attach directly to the side of our parts washers. This ensures that you won't sacrifice valuable floor space while reaping the benefits of cost savings.
Partnering our aqua filtration units with our proprietary line of Mirachem cleaning chemistries creates an even more sustainable cleaning process that maximizes the potential of your cleaning solutions. Our aqueous chemistries consist of environmentally friendly, water-based cleaning solutions capable of effectively tackling grease, oils, inks, paint, and more. Some of the benefits of aqueous cleaning solutions include improved safety, longer bath life, lower disposal costs, and more. Combining an AFS unit with our Mirachem chemistry offers you a dual advantage of reduced costs and a more environmentally sustainable cleaning process.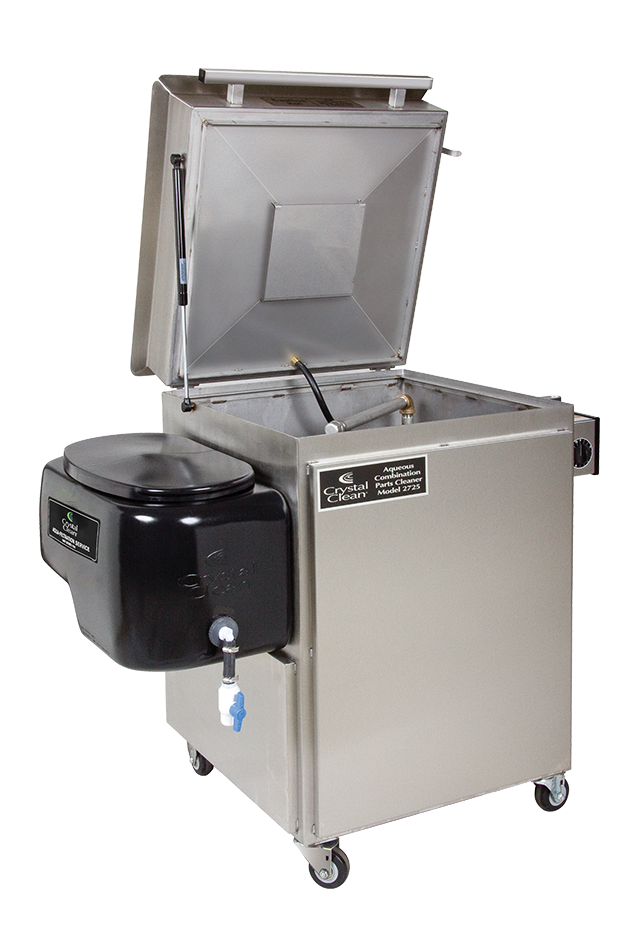 Highlighted Industries
Crystal Clean's Aqua Filtration Systems are suited for a wide range of applications in a variety of industries, including:

Machinery & CNC Shops
You need a company you can count on to meet your needs. Crystal Clean offers the environmental services technicians depend on to keep your business in compliance with regulations.

Fleet & Transportation
Keeping your maintenance operations running efficiently matters. Crystal Clean offers the environmental services technicians depend on to help keep your fleet on the road and out of the shop.