Maintain a Clean Car Wash
When customers drive into your car wash, they expect a clean and fast experience. To keep your car was facility running seamlessly, selecting the right service provider is crucial. At Crystal Clean we don't skip any steps when it comes to proper car wash pit and trench cleaning. Our fleet of powerful vacuum trucks handle cleaning car wash pits, catch basins, and trenches of all sizes. We'll safely manage the cleaning process from start to finish with minimal downtime, leaving you with a cleaned-out system ready for use.
When our professional sales and service representatives pull up in their vacuum truck, the first step in our process is pulling all trench grates and removing all liquids and sludges that accumulate from routine use of your car wash. Removing debris is a critical step in ensuring the proper function of the car wash pit, and Crystal Clean's high-power vacuum trucks make cleaning go fast. Our representatives are all trained efficiently to clear out all types of debris, including dirt, sand, oil, and other materials that may accumulate within a car was pit. We then clean the oil water separator extensively and finalize the cleaning with a proper drain flush. Flushing the system allows any debris that was missed on the initial cleaning to be removed from the system. This extra step ensures your car wash pit is clean and ready for use.
At Crystal Clean, we take great pride in doing it right. Our sales and service representatives, who dedicate themselves to ensuring the highest levels of customer satisfaction with our exceptional services. We share the same values you do and believe that a clean and well-maintained car wash pit significantly impacts your customers' experience. That's why it's essential to opt for an environmental services provider who not only prioritizes your experience but also that of your customers.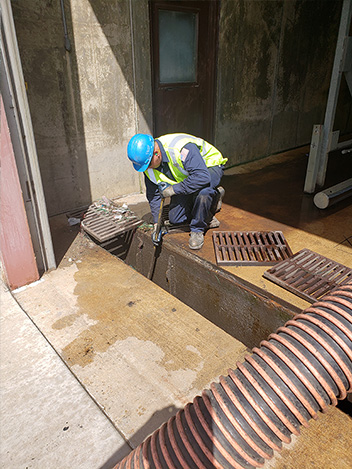 ---
Highlighted Industries
Crystal Clean's Wastewater Vacuum Truck Services are suited for a wide range of application in a variety of industries, including:

Automotive
Crystal Clean's comprehensive suite of environmental services make it the perfect partner for automotive businesses looking to have all their environmental services performed by one company.

Dealerships & Retail
Your dealership needs to be running on all cylinders every day. Crystal Clean offers the full suite of environmental services needed by automotive dealerships and retail shops.