Turnkey Waste Management for the Most Complex Waste Streams
All industries bring their own unique set of challenges complying with RCRA regulations when managing their waste streams, and it is important to have a partner that understands your business well. Crystal Clean is a national leader in the environmental services industry, managing hazardous, toxic, industrial, universal, electronic, and radiological waste on a daily basis. Our technical services division is experienced in solving some of the most complex waste management challenges in the industry, helping customers focus on their business instead of worrying about their waste.
Our specialty waste disposal program handles all aspects of the waste management process, led by our environmental experts. Our technical services team supports you in a broad range of generator requirements including assistance in making waste determinations and waste profiling, recommending proper packaging per DOT performance requirements, and evaluating options for proper disposal or recycling. When required, our team of field chemists and environmental technicians will come on-site to perform field testing to identify unknown materials (HazCat), lab pack small containers, or adulterate controlled substances to render them non-retrievable for proper disposal. Our technical services team will also help you prepare your waste profiles, manifests, drum labels, and land disposal restriction (LDR) notices. We will ensure you are compliant with generator requirements outlined in 40 CFR 261. This includes determining your generator status (VSQG, SQG or LQG) and the requirements surrounding those categories such as weekly inspections of Central Accumulation Areas, return of TSDF signed manifests, and more.
Using our fully insured fleet of box vans and lab pack vehicles, our certified hazmat drivers and field chemists load, placard, and affix drum markings and labels. Less-than-Truck load (LTL) programs and established transportation lanes make it easy for clients to participate in economical and timely pick-up of waste, helping them comply with waste generator requirements. Crystal Clean also offers bulk transportation with vacuum tankers, roll-offs, super suckers, and rubber-lined or stainless steel tankers for corrosive materials.
Some of the industries we support with specialty waste management include:
Healthcare & Medical Waste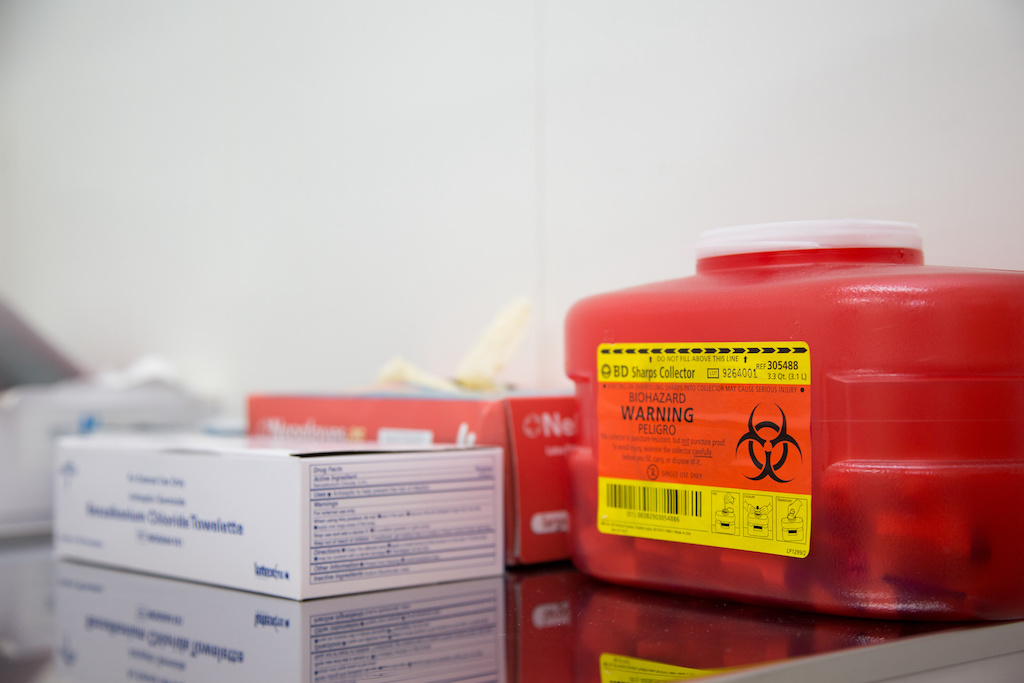 Managing healthcare and medical waste brings its own unique set of regulations to ensure all waste is handled safely and does not impact the environment. Crystal Clean's technical services team addresses all the requirements of medical waste regulations from the FDA, the Joint Commission, and RCRA. We identify correct packaging for all waste types, including hazardous waste, trace chemo (P-listed), sharps, and medical waste for disposal. We work with reverse distributers to manage return pharmaceuticals and in some cases, controlled substances regulated by the DEA. With our oversight and expertise, we help clients create cost-effective waste management programs to manage these critical waste streams.
Biotech Waste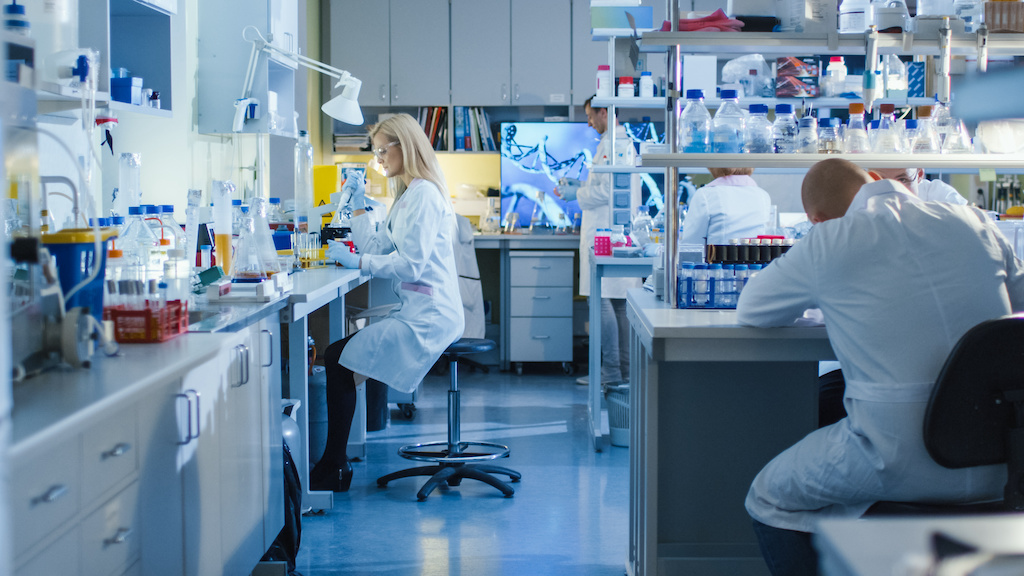 Many waste streams generated by biotech companies come with their own set of waste management complexities, and you want a partner you can rely on to support your research teams. Crystal Clean's team of technical experts have extensive knowledge of the biotech industry and are prepared to help simplify your waste management. Some examples of biotech waste streams our team handles include:
White Room / Lab Waste
Rare Earth Metals
Metallic Alloys
Solvents
Medical Waste
Circuit Board Manufacturing Waste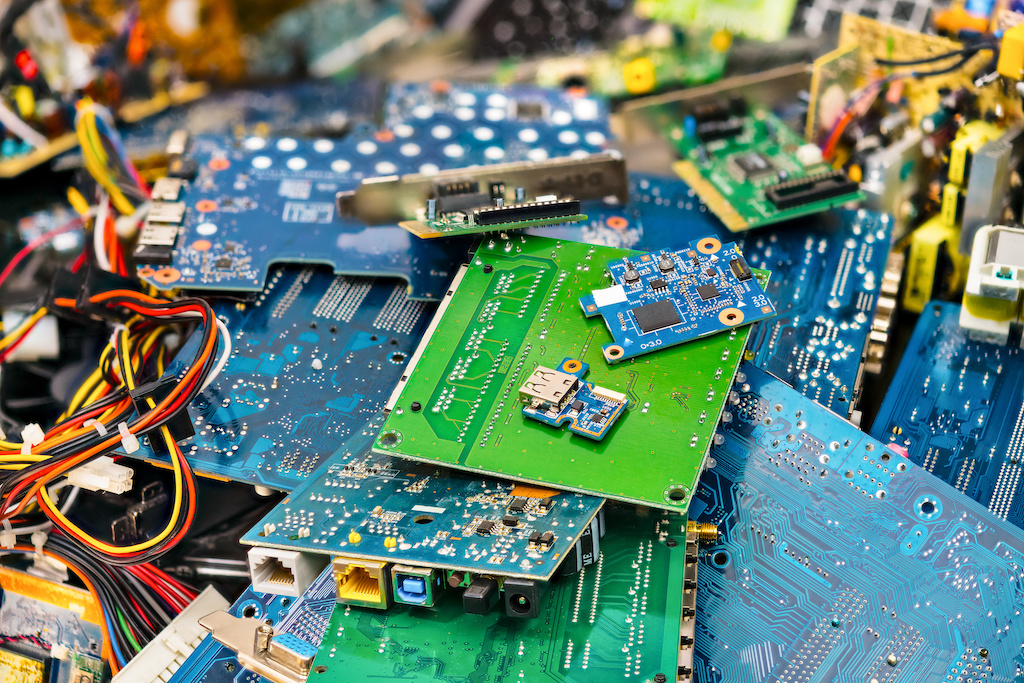 With technology playing an increased role in our day-to-day lives, circuit board manufacturers are growing their operations at an exponential rate to meet demand with innovative products. Having a reliable partner to help manage your waste streams is vital to keeping operations running within regulations, and Crystal Clean's team of technical experts are here to help. Our technical services team is experienced in managing waste streams generated from all parts of the circuit board manufacturing process, including plating solutions, wastewater, metals, and more.
Industrial & Chemical Waste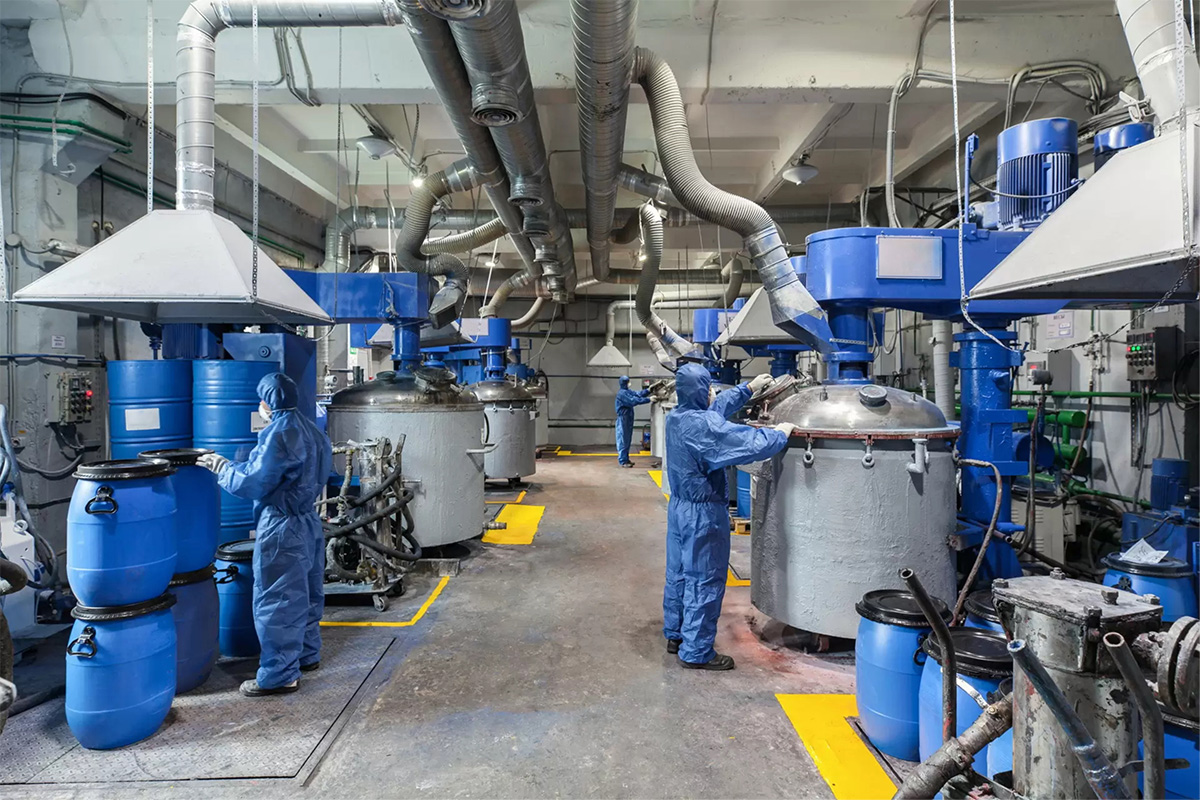 Working with chemical wastes requires extensive knowledge to determine the proper waste management methods. Crystal Clean's technical services division has the background needed to safely identify and sustainably manage many waste streams produced in industrial and chemical manufacturing that require an additional level of care. Waste streams managed include:
P & U-listed discarded and unused materials
Byproduct waste streams
Effluent waste streams such as solvents, corrosives, oxidizers, etc.
Organic and inorganic residues
And more
Radioactive Waste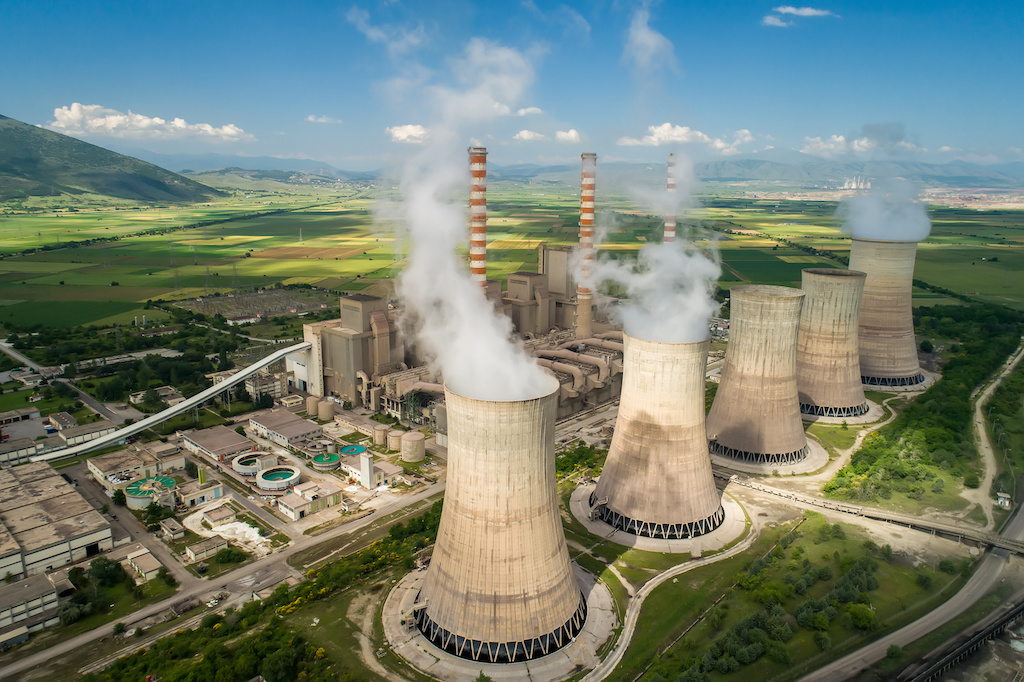 Radioactive waste requires an additional level of care, and our technical services team is experienced in safely managing NORM, TENORM, and other types of low-level radioactive and mixed waste, such as sealed sources, scintillation fluids, and dray active waste). Our team handles special form and normal form materials–transuranic, source, special nuclear. We size and sort low-level materials for cost-effective disposal and characterize for waste acceptance at licensed facilities. Crystal Clean's technical services team will handle all steps of the radioactive waste management, including:
Prepare import/export permits and facility use permits in accordance with State or Compact requirements.
Assume Broker of Record status for all shipments into AET approved facilities.
Measure surface radiation and surface contamination levels on the container.
Calculate Limited Quantity and Low Specific Activity (LSA) values to determine proper DOT shipping names and container types.
Custom-design IP-1 containers as necessary, such as IP-1 or IP-2.
Prepare work plans for decontamination or demolition of contaminated facilities.
Prepare Radioactive and Mixed Waste shipping documents, Manifests, and Forms 540, 541, 542.
Hemp & Cannabis Waste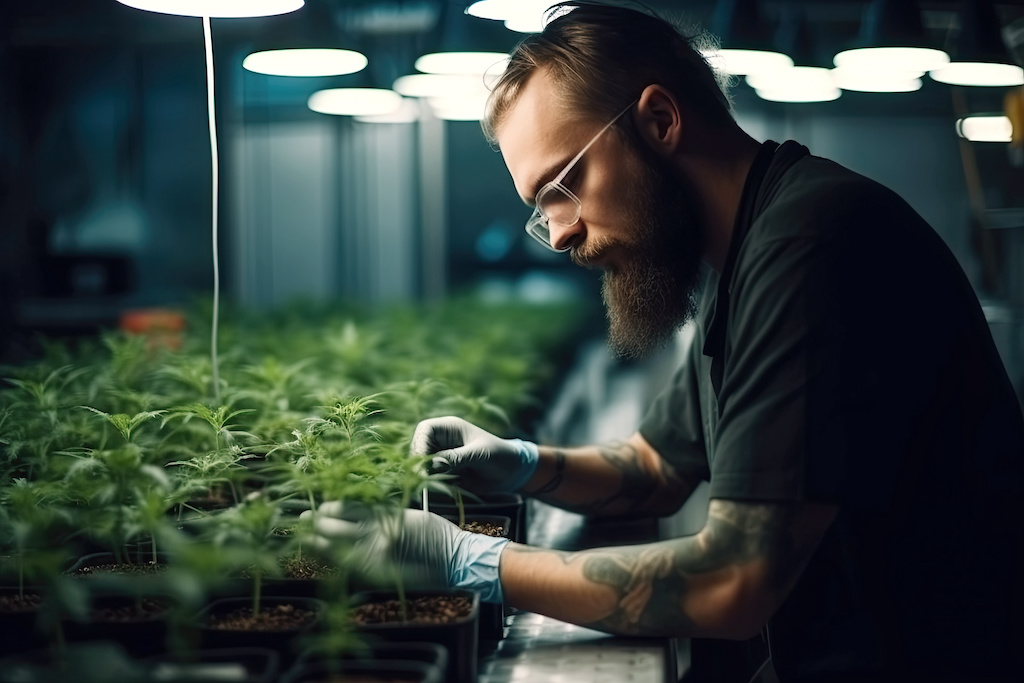 The hemp & cannabis industry presents a unique set of waste management regulations to navigate to ensure all wastes are handled appropriately and safely. Crystal Clean's technical services team has the experience and knowledge to help businesses safely and sustainably manage wastes generated from hemp and cannabis growing, manufacturing, and more. These wastes may be regulated as solid or hazardous wastes and may include the marijuana plant material, marijuana-infused products, pesticides, fertilizers, solvents, wastewater, mercury-containing lighting, and other wastes. Some of our services we offer the hemp and cannabis industry include:
Thorough review of waste to establish if proper waste determinations have been made
Adulteration of cannabis materials to render non-retrievable prior to disposal
Thorough reviews of waste to establish if proper waste determinations have been made
Managing non-hazardous pesticide containment water
Disposal of HPLC and other lab extraction waste (solvent-based)
Disposal of non-hazardous product (off-spec, discarded samples from testing, etc.)
Hospitality & Leisure Waste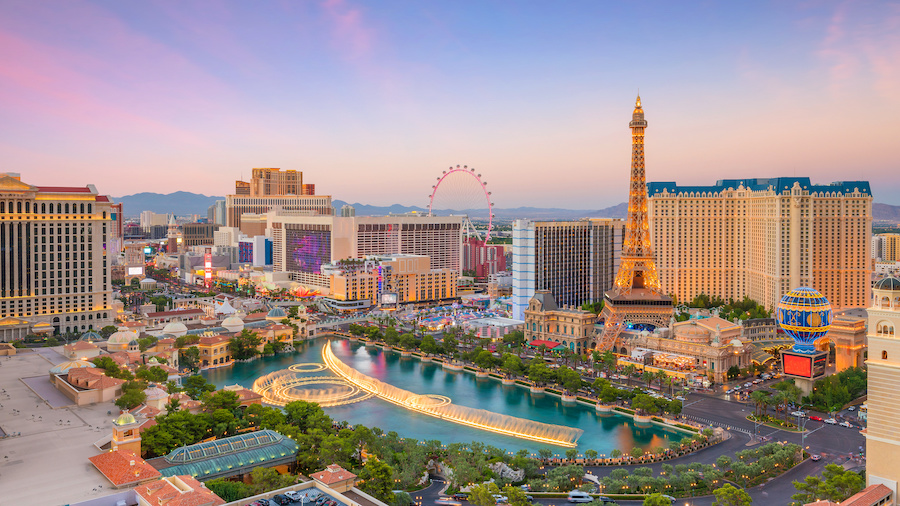 The hospitality & leisure industry is operating 24/7, and that's why it is important to have a trusted partner to support your waste management with a sustainable program. Our team is committed to giving you peace of mind that all services are done safely, responsively, and in full compliance with regulations. Some of our services for the hospitality & leisure industry include:
Universal waste disposal for waste streams such as lamps, ballasts, batteries, wastewater, electronic waste, exit signs, etc.
Hazardous waste disposal for waste streams such as paint waste, solvents, aerosols, pool chemicals, etc.
Non-hazardous waste disposal for waste streams such as used oil, used antifreeze, greases, etc.
Facility maintenance services
Oil/Water separator & tank cleaning
Highlighted Industries
Crystal Clean's Specialty Waste Management services are suited for a wide range of applications in a variety of industries, including:

Chemical Manufacturing
When working with chemicals, protecting your business and environment is of the utmost importance. Crystal Clean offers the precise environmental services you can rely on to properly manage and dispose your waste.

Specialty Applications
Your business is unique, and you need the right environmental services designed for your needs. Crystal Clean offers the environmental services you can rely on to support your business.