Turnkey Services for Ethylene Glycol-Based and Propylene Glycol-Based Heat Transfer Fluids
Crystal Clean's Heat Transfer Fluids program is designed to meet the specific needs of your operation. Our concentrate or premixed ethylene glycol-based and propylene glycol-based transfer fluids are suited for a variety of applications. Crystal Clean has the infrastructure needed to become your centralized vendor for supply, installation, maintenance testing, and disposal services. Whether you need fluid installed, tested, or disposed, our professional sales and service representatives are committed to ensuring jobs are done fast while maintaining the highest level of safety and full environmental compliance.
Crystal Clean will create a heat transfer fluid program unique to your company. We have the full service capabilities to support your program by creating a closed-loop, turnkey solution. Our program provides custom blended propylene and ethylene glycol mixtures in volumes from one drum, multiple drums, totes, or tankers delivered directly to your job site the day you need to fill, replenish, or recharge your systems. Our team will also perform full pump outs of your systems as needed, collecting spent heat transfer fluids and installing new product.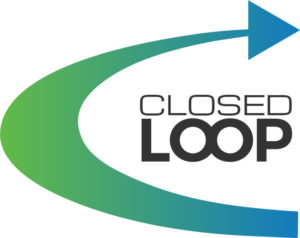 Crystal Clean's heat transfer fluid program also uses an environmentally responsible, closed-loop recovery process where the used heat transfer fluids we collect are reclaimed at one of our regional recovery centers across North America. The recovered elements are used to produce new antifreeze and heat transfer fluid products distributed back into your supply chain. Crystal Clean can also provide one-time or routine analytical testing of your heat transfer fluids to determine glycol concentrations and if any equipment or operational issues may be impacting performance.
Concentrate and Pre-Mixed Heat Transfer Fluid Products Available:
Highlighted Industries
Crystal Clean's Heat Transfer Fluid Service is suited for a wide range of applications in a variety of industries, including:

Chemical Manufacturing
When working with chemicals, protecting your business and environment is of the utmost importance. Crystal Clean offers the precise environmental services you can rely on to properly manage and dispose your waste.

Fleet & Transportation
Keeping your maintenance operations running efficiently matters. Crystal Clean offers the environmental services technicians depend on to help keep your fleet on the road and out of the shop.