Oil Spill Response for Environmentally Responsible Cleanup of Oily Waters and Petroleum Contaminated Waters
When there's an oil spill in water any waters, it's all hands on deck to respond and contain the spill to minimize the impact to the environment. That's why you need a partner you can trust to respond swiftly to reduce the negative impacts of oily waters and petroleum contaminated waters. Crystal Clean's Field Services team has the expertise and resources to handle all aspects of the oil spill response, handling your emergency safely while staying compliant with all regulations.
As a large environmental services provider, Crystal Clean offers turnkey service and has the infrastructure to manage all aspects of the oil spill response. No matter the size of the spill, our team is here for you. We will handle all steps necessary for the oily water cleanup, including the initial containment, waste collection, and proper disposal.
Crystal Clean's teams are trained as an Oil Spill Response Organization (OSRO) and are a trained in the latest regulations to ensure all aspects of the oil spill response are handled appropriately. Our teams can bring wastewater vacuum trucks on site to collect contaminated waters and transfer them to on-site storage for consolidation. The collected waters are sent to a wastewater treatment facility for treatment to remove oils, solids, and other contaminates, leaving clean water for discharge back into publicly owned treatment works (POTW).
No job is too big or too small for Crystal Clean. We can offer scheduled services and emergency response agreements to become your trusted partner for oil spill response. Our nationwide network of branches, facilities, and service providers gives us the reach needed to be your partner, no matter the location.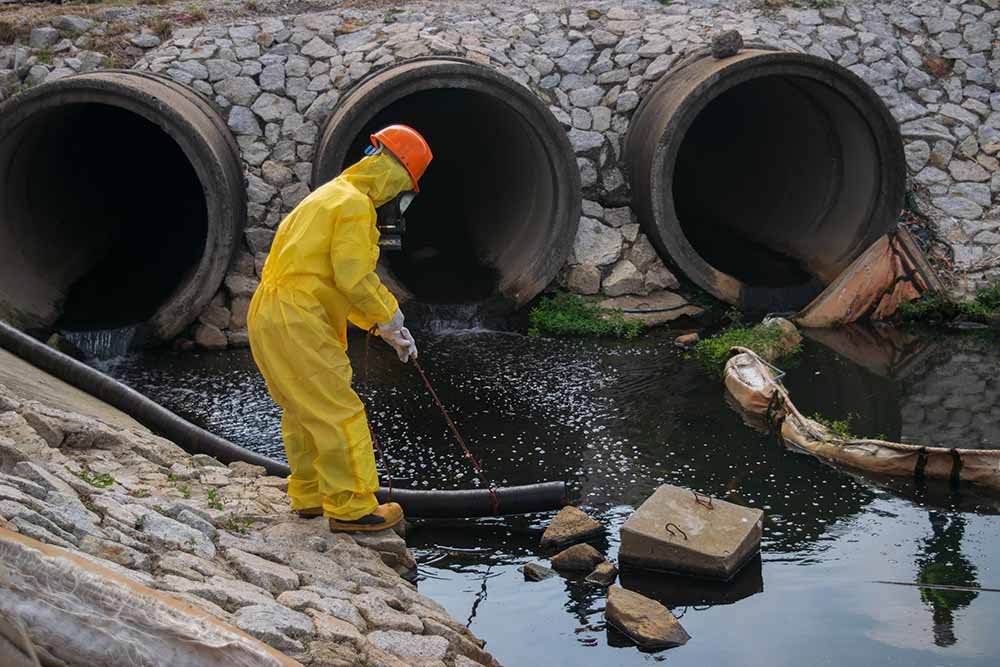 Highlighted Industries
Crystal Clean's Oil Spill Response Services are suited for a wide range of applications in a variety of industries, including:

Energy & Utilities
Your work helps keep our world running, and Crystal Clean provides environmental services that can meet your needs with speed and excellence.

Chemical Manufacturing
When working with chemicals, protecting your business and environment is of the utmost importance. Crystal Clean offers the precise environmental services you can rely on to properly manage and dispose your waste.