Optimized Fluid Use
Crystal Clean's innovative Aqua Filtration System is developed to extend the life of water-based fluids and coolants used in a variety of industrial applications. This results in minimized down-time, improved product finished, lowered cost of maintenance, and more. The advanced technology utilized by the AFS prolongs the life of machines which use it, as well as eliminate bacteria and odors.
The patented filtration system technology utilizes the oil attracting properties of the fluid concentrate to carry the contaminant oils away from the process into the AFS unit. The AFS unit strips away the contaminants from the fluid into a separate container for easy removal and treatment. This fully automated machine requires no operator attention and contributes to your environmental sustainability efforts.
The Aqua Filtration System is designed for any operation that requires the use or filtration of an aqueous fluid. Possible applications include aqueous parts cleaners, machine coolant sumps, air compressors, CNC machining, mop water stations, and more.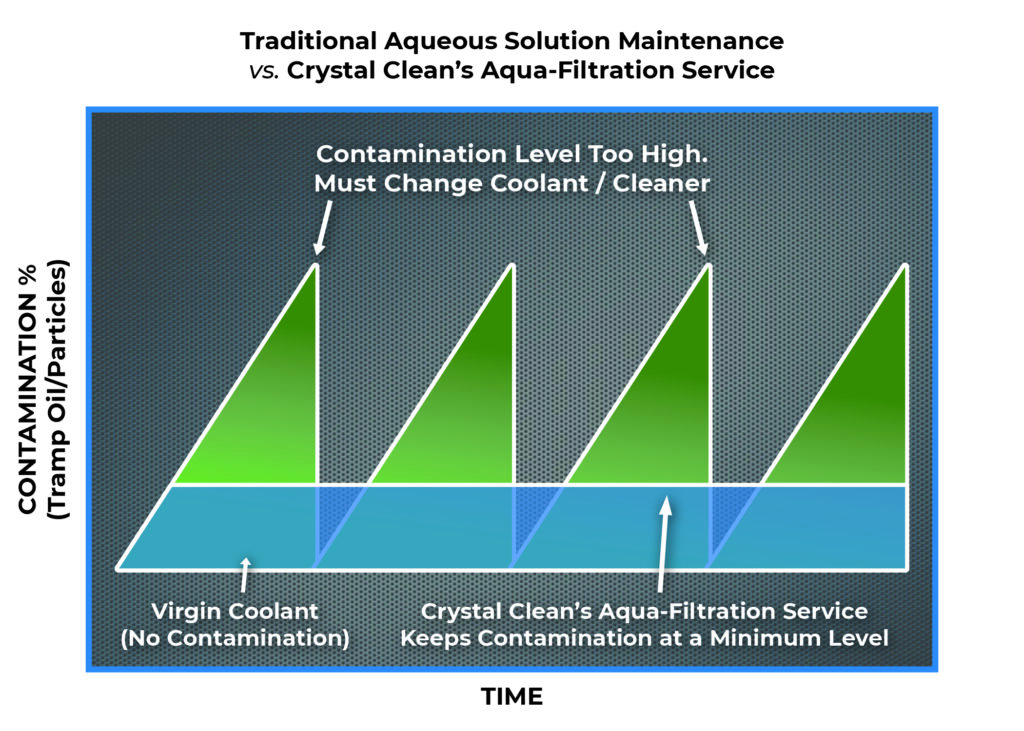 Highlighted Industries
Crystal Clean's Aqua Filtration Systems are suited for a wide range of applications in a variety of industries, including:

Machinery & CNC Shops
You need a company you can count on to meet your needs. Crystal Clean offers the environmental services technicians depend on to keep your business in compliance with regulations.

Fleet & Transportation
Keeping your maintenance operations running efficiently matters. Crystal Clean offers the environmental services technicians depend on to help keep your fleet on the road and out of the shop.