Complete Tank Cleaning Services for the Most Intense Industrial Cleaning and Maintenance Needs
Large storage tanks are an important part of facilities in many locations and store a variety of different products to ensure operations are running smoothly. These tanks can contain anything, from hazardous and non-hazardous chemicals, waters, fuels, and much more. When it comes time for an internal inspection, changing products in the tank, or resolving tank issues, these tanks need to be safely cleaned.
Crystal Clean's field services team offers tank cleaning services to be your single vendor for all your industrial tank cleaning and maintenance needs. As a turnkey environmental services provide, our team will handle the planning, equipment sourcing, cleaning procedure, and waste management needed to make ensure the job is done safely and compliant with all local, state, and federal regulations.
Our field services team is trained to handle any size job, and our certified confined space entry technicians are prepared safely and efficiently manage your project from start to finish. Our teams are experienced in cleaning underground storage tanks and aboveground storage tanks both large and small. Our staff use high pressure washing equipment while wearing all the proper PPE to properly clean out tanks and prepare them for reuse.
Whether it is routine maintenance or emergency response, our team is here for you. Our nationwide network of branches, facilities, and service providers gives us the reach needed to be your partner, no matter the location.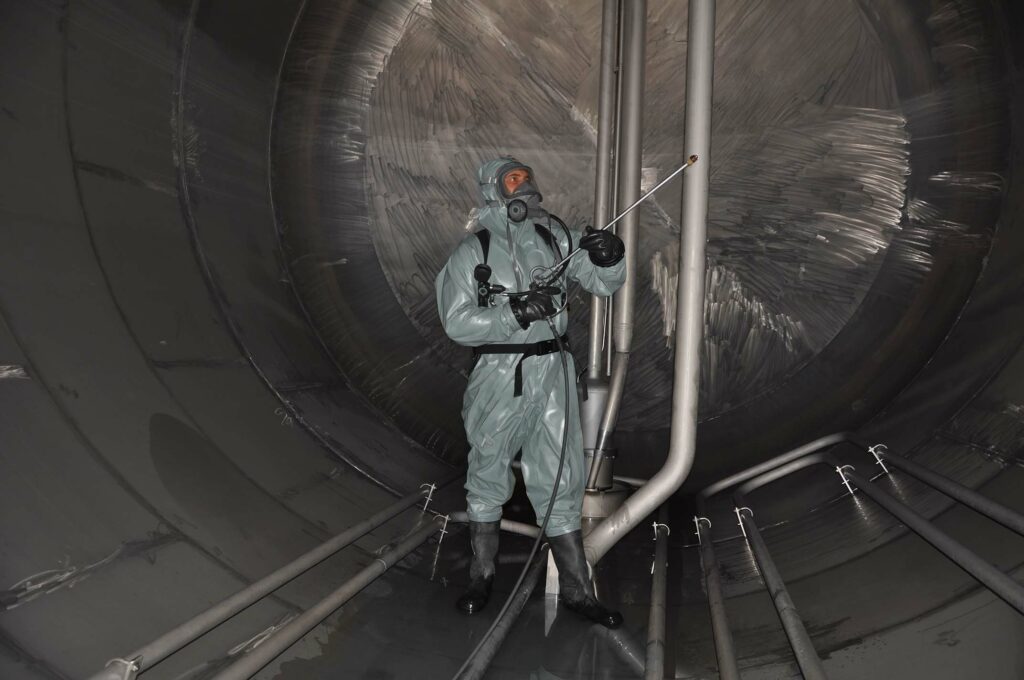 Highlighted Industries
Crystal Clean's Tank Cleaning Services are suited for a wide range of applications in a variety of industries, including:

Food Processing
No matter where food comes from, it must be processed in a safe way. Crystal Clean offers the full suite of environmental services needed for food processing companies to operate safely.

Energy & Utilities
Your work helps keep our world running, and Crystal Clean provides environmental services that can meet your needs with speed and excellence.