Comprehensive Pipeline Pigging Services for Routine and Emergency Pipeline Maintenance
Pipeline maintenance and pipeline pigging is vital to ensuring your operations are running smoothly and nothing is interfering with the flow of materials in the pipe. Over time, an internal buildup of materials and contaminants may occur, reducing the efficiency of the pipeline. Crystal Clean's field services team offers turnkey pipeline pigging services to be your single source for pipeline cleaning to ensure your pipelines are operating efficiently and safely.
As a large environmental services provider, Crystal Clean has the capabilities to manage the entire pipeline pigging process. Our field services team will start the process doing an exploratory push of the pigging equipment to evaluate the situation and determine the proper course of action to safely clean any obstructions in the pipeline and ensure optimal flow. After a pipeline cleaning plan is developed, the proper pigging equipment will be selected, and our team will launch pipeline pigs to clean the pipeline and remove any obstructions.
As part of our turnkey process, Crystal Clean will also manage any waste that is generated during the pipeline pigging process. We will test the waste if needed and manage the material for disposal. Our team is trained in the latest local, state, and federal regulations to give you peace of mind your company is in full environmental compliance and that your waste is being handled by an experienced leader in the environmental services industry.
Whether it is routine maintenance or and emergency pipeline cleaning response, our team is here for you. We have the capabilities to for a variety of cleaning grades, all the way to food-grade cleaning needed for the highest level of cleanliness. Our nationwide network of branches, facilities, and service providers gives us the reach needed to be your partner, no matter the location.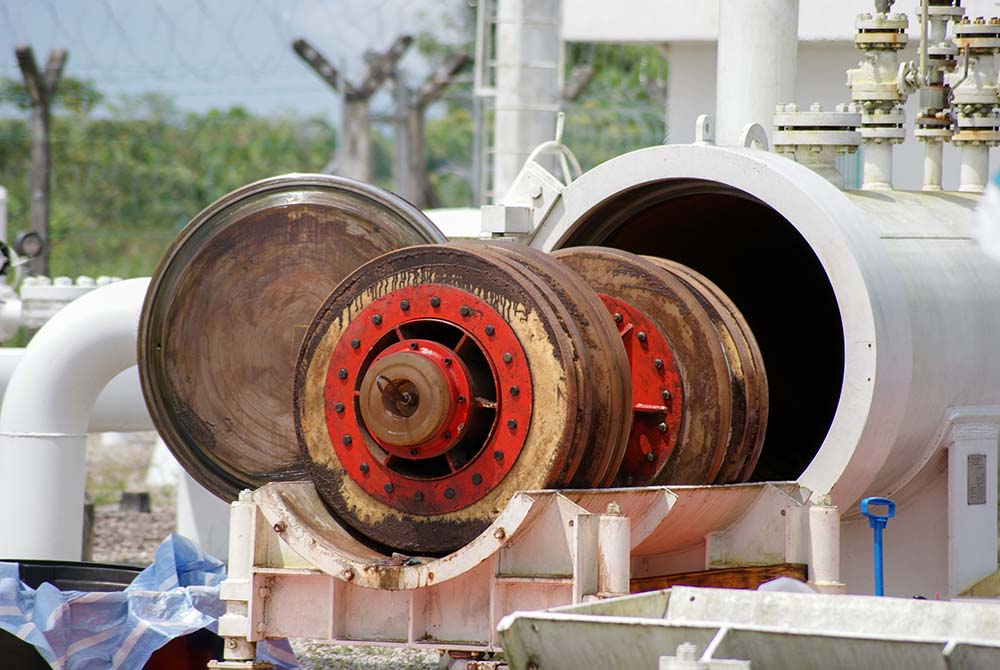 Highlighted Industries
Crystal Clean's Pipeline Pigging and Cleaning Services are suited for a wide range of applications in a variety of industries, including:

Chemical Manufacturing
When working with chemicals, protecting your business and environment is of the utmost importance. Crystal Clean offers the precise environmental services you can rely on to properly manage and dispose your waste.

Energy & Utilities
Your work helps keep our world running, and Crystal Clean provides environmental services that can meet your needs with speed and excellence.