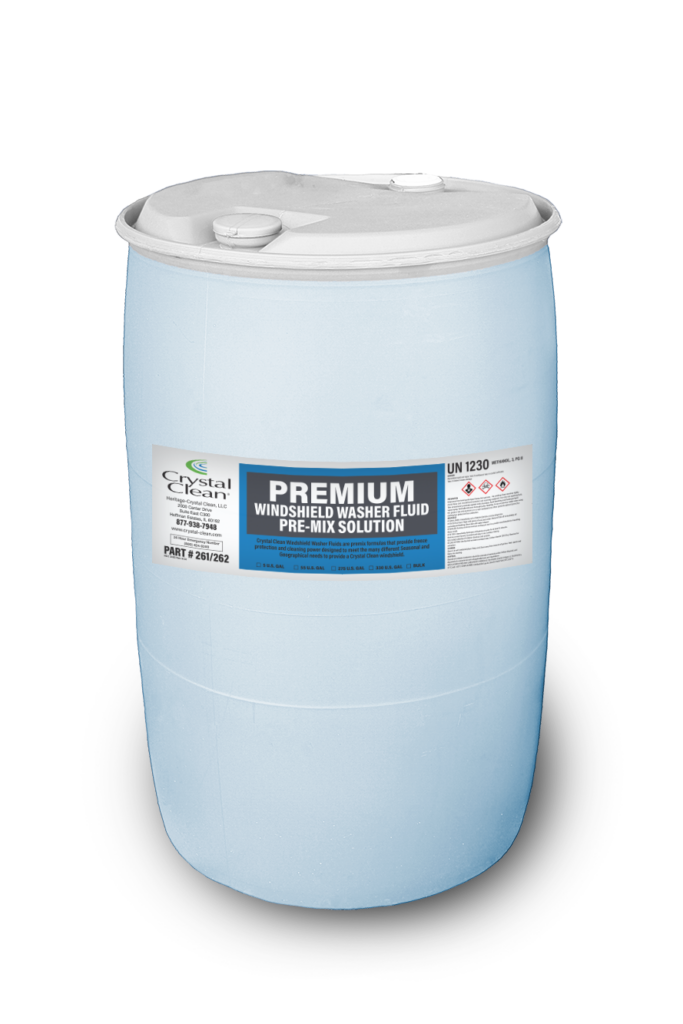 Premium Windshield Washing Fluid
Crystal Clean's premium windshield washer fluid features both freezing prevention and cleaning capabilities you expect from a premium product. Based on a region's climate, we offer two distinct blends throughout the year. During the late fall, winter, and early spring months, we provide a winter blend, prioritizing its deicing properties. During the late spring, summer, and early fall months, our all-season blend is put in rotation, still offering freeze point protection while applying more focus on effectively dissolving bug remnants and cleaning your windshield.
Our bulk services offer the convenience of regular distribution of windshield washer fluid directly to your facilities. Our windshield delivery service includes a bulk storage tank equipped with a built-in nozzle for quick and effortless dispensing. You can ensure premium windshield washer fluid is readily available by choosing Crystal Clean as your trusted provider.
Benefits:
Available in two distinct blends for warmer and colder climates
Freeze protection
Dissolves road film, dirt, bugs, grime, and sap
Bulk quantities equipped with built-in dispensing nozzle
Highlighted Industries
Crystal Clean's Antifreeze Service is suited for a wide range of applications in a variety of industries, including:

Automotive
Crystal Clean's comprehensive suite of environmental services make it the perfect partner for automotive businesses looking to have all their environmental services performed by one company.

Fleet & Transportation
Keeping your maintenance operations running efficiently matters. Crystal Clean offers the environmental services technicians depend on to help keep your fleet on the road and out of the shop.