Efficient, Eco-friendly Facility Cleaning
Keeping a facility clean takes a lot of work, so any way you can improve your cleaning efficiency can make a major difference. That's why Crystal Clean has created an innovative solution to streamline your facility's cleaning procedures – combining a custom mop water station, with our patented aqua filtration product line. This cutting-edge system incorporates a sophisticated filtration mechanism specifically engineered to eliminate dirt and impurities from used mop water, extending the lifespan of your cleaning solution. In addition, it simplifies the waste disposal process by efficiently filtering and consolidating particulates collected during mopping.
Our Aqua Filtration System (AFS) brings a fully automated filtration process to the mop water station, meaning you don't need to worry about constantly operating the system. Regularly scheduled service intervals from Crystal Clean's professional sales and service representatives will keep the system performing to your expectations. We'll even handle collecting any waste generated, letting you target your focus elsewhere.
For even greater operational efficiency, our Mop Water Station seamlessly pairs with the Infinity Soap Station. This complementary offering from Crystal Clean provides environmentally conscious solutions that truly make a difference for facility maintenance. The Infinity Soap Station effortlessly connects to your local water supply, ensuring a readily available soap source. The cleaning process is straightforward: start by filling your mop bucket using the Infinity Soap Station, and once the cleaning water has served its purpose, it can be recycled through the Mop Water Station, allowing you to reuse it until the cleaning properties in your soap solution are fully utilized. This integration optimizes your facility's cleaning system, making it both cost-effective and eco-friendly.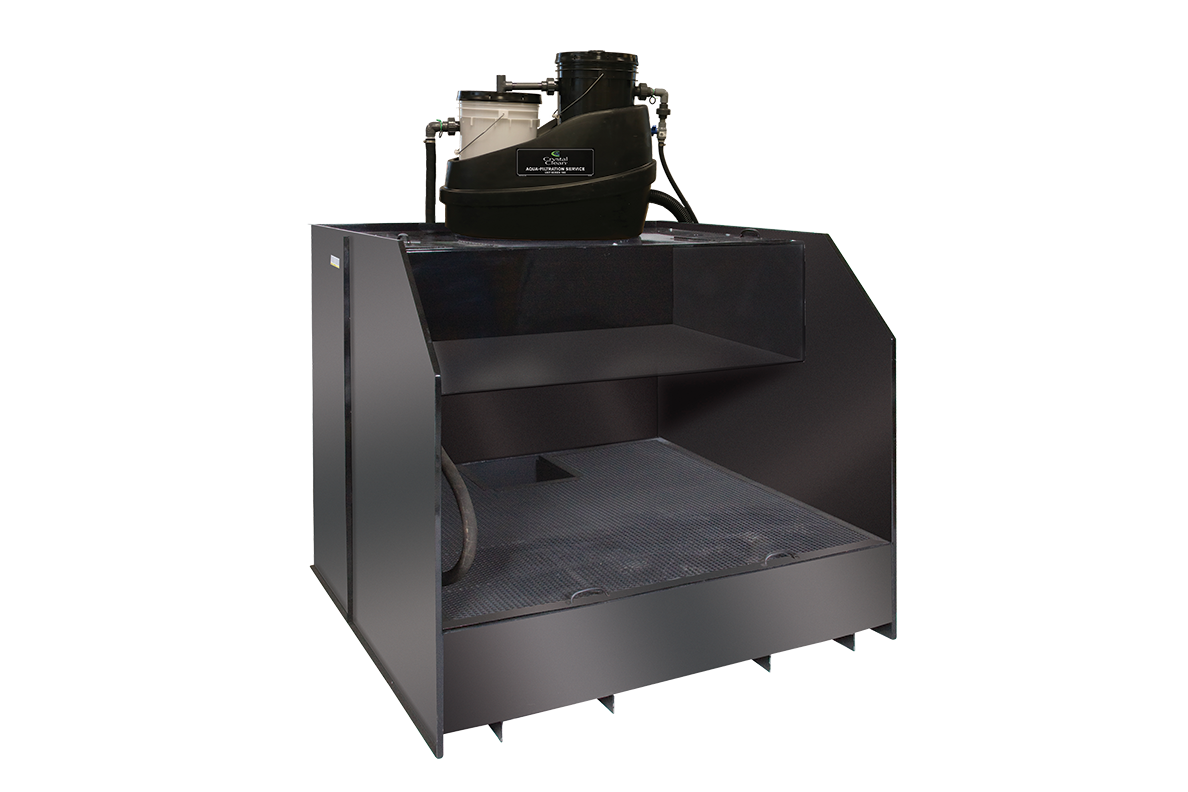 Highlighted Industries
Crystal Clean's Aqua Filtration Systems are suited for a wide range of applications in a variety of industries, including:

Machinery & CNC Shops
You need a company you can count on to meet your needs. Crystal Clean offers the environmental services technicians depend on to keep your business in compliance with regulations.

Fleet & Transportation
Keeping your maintenance operations running efficiently matters. Crystal Clean offers the environmental services technicians depend on to help keep your fleet on the road and out of the shop.