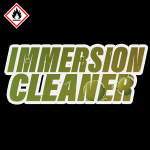 Solvent Engineered for Immersion Cleaning
Crystal Clean's Immersion Cleaner solvent is formulated for use in immersion cleaning applications. It offers quick and efficient cleaning and is designed for use in Crystal Clean's Model 1670/1673 solvent parts cleaners.
We can help provide more detailed information on the specific applications suited for our various solvent chemistries.