More Efficiently Manage Waste
In this partnership, we are eager to share our expertise to identify opportunities for operational improvements and waste reductions. Through efforts in waste minimization, your generator status may be reduced. Having a lower classification lifts many restrictions such as time allotted for waste to be accumulated on site that are placed on businesses and potentially saving costs through more efficient service appointments. Through our collaboration, we can help you continually improve your business and the safety of the environment.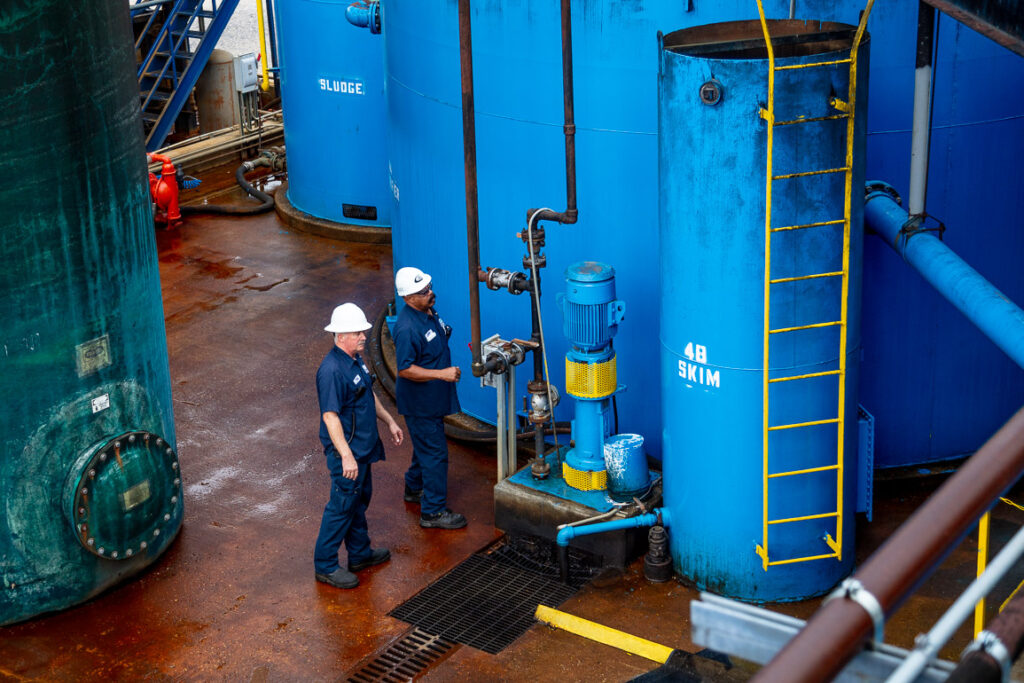 Process Improvement
Our Environmental Solutions Partners are trained in the latest environmental services and technologies, and are prepared to help your business create a better working environment with improved safety for your employees. Crystal Clean's process improvement capabilities allow for more time to be spent on what needs to get done instead of having to worry about constant upkeep and surprise maintenance. One part of Crystal Clean's available services is our Aqua Filtration Systems. This allows for extended fluid life, leading to an increase in the coolant change-out interval and reducing downtime. It also lowers bacterial contamination in the fluid substantially, due to the filtration system removing the top layer of oil and particulates, reducing odors in your facility. By filtering coolant, you can prevent these unwanted bacteria from growing.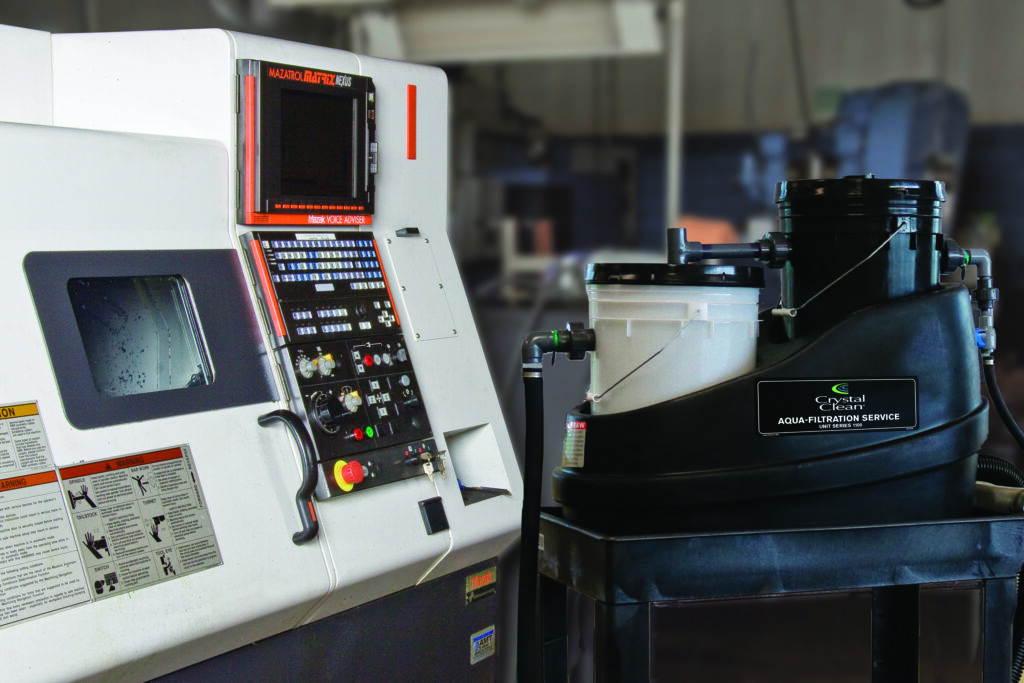 Chemistry Improvement
Improving the chemistries utilized in most industrial processes can result in more effective cleaning towards your specific needs. Crystal Clean's proprietary Mirachem® line of aqueous chemistries are environmentally friendly, water-based cleaning solutions formulated to clean everything from grease, oils, inks, paint, and more. Other benefits of aqueous cleaning solutions include improved safety, reduced tool wear, lower disposal costs, and more. Environmental Solutions Partners will work with you to identify the right cleaning chemistry for your cleaning process and the material being cleaned.
Some of our most popular Mirachem products include:
ESP Related Services