On-Site Assessment Consultation
The ESP program starts out with a no cost on-site assessment and consultation by one of our trained environmental specialists. This allows us to evaluate your facilities for potential waste minimization opportunities and process improvements to your benefit. Through continuing collaboration, Crystal Clean will monitor your business' environmental activities to further improve waste minimization and efficiency throughout this partnership. These future consultations take place periodically allowing for quick action to implement any process improvements.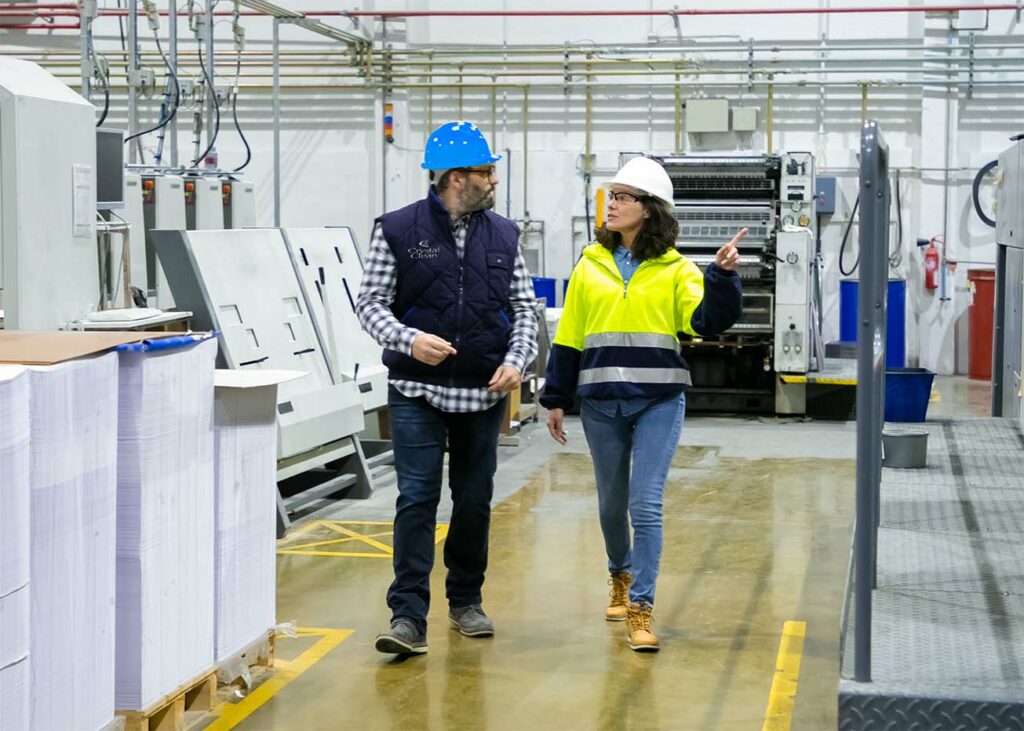 Customer Portal
Crystal Clean's customer portal provides easy access to your account through a simple to use, secure website. The portal offers you direct, convenient access to all the documents and reports related to your account with Crystal Clean. Our portal enables you to view and pay invoices from Crystal Clean and see what services are provided and which ones are scheduled to take place. Waste stream reporting can be accessed to analyze your wastes and know specific impacts on your carbon footprint. Our portal offers an interactive locations map to find Crystal Clean facilities nationwide to serve other locations near you. The Crystal Clean customer portal creates ease of access and streamlines your experience with us through this partnership.
Certificate of Assurance
Our professional sales and service reps are committed to ensuring jobs are done fast while maintaining the highest level of safety and keeping your company is in full environmental compliance, giving you peace of mind knowing that your waste is being handled safely by an experienced leader in the environmental services industry. The Crystal Clean Certificate of Assurance provides you with peace of mind and ensures your wastes are being handled properly and responsibly by trained professionals. We promise to protect your assets and assume responsibility for the proper management of your waste. We're committed to going above and beyond industry standards in promoting sustainable efforts to protect the environment, and we continually strive to ensure that our services, facilities, and activities protect our customers and the communities we serve. And that's one commitment we'll never compromise.