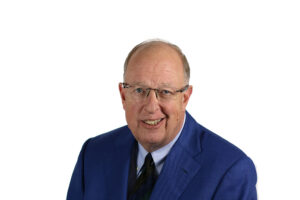 Glenn Casbourne is Heritage-Crystal Clean's Vice President of Engineering and Re-Refinery Operations. He is responsible for engineering projects at Crystal Clean's facilities, as well as overseeing the operation of Crystal Clean's 75-million gallon per year Oil Re-Refinery.
Glenn joined Crystal Clean in 2009 as Vice President, Engineering and led the design and construction of the Indianapolis Re-Refinery, the second largest of its kind, and assumed operations responsibilities in 2014. Prior to joining Crystal Clean, Glenn spent nearly three decades in executive and senior project management capacities with several leading oil and energy companies.
Glenn's 40 years of experience in the recycling/petrochemical industry began when he started working with SNC-Foster Wheeler in Montreal after earning a degree in Chemical Engineering from McGill University. Glenn is a registered Professional Engineer in the Province of Ontario.