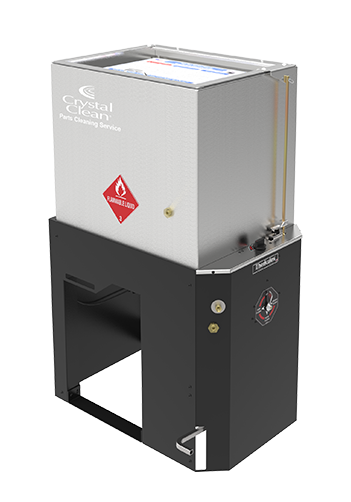 Automatic Paint Gun Cleaner
"User-Friendly Paint Gun Cleaning"
The Model 2782 paint gun cleaner is a high-performance, easy to use automatic washer. This compact machine speeds up the paint gun cleaning process, saving time and improving the life of paint guns and airbrushes. The unique design allows for cleaning two spray guns at once, as well as offers an inside-out cleaning feature.
Typical Applications:
Paintgun & Airbrush Cleaning
Specifications
| | |
| --- | --- |
| Inside Tank Dimensions | Outside Tank Dimensions |
| 23.75" x 17.5" x 22.25" | 26.5" x 21" x 44" |
| Air Requirements | Standard Chemistries |
| 90 – 120 PSI | Available Aqueous Chemistries |