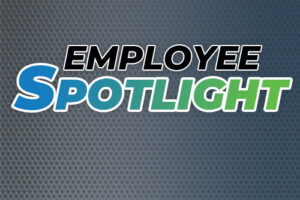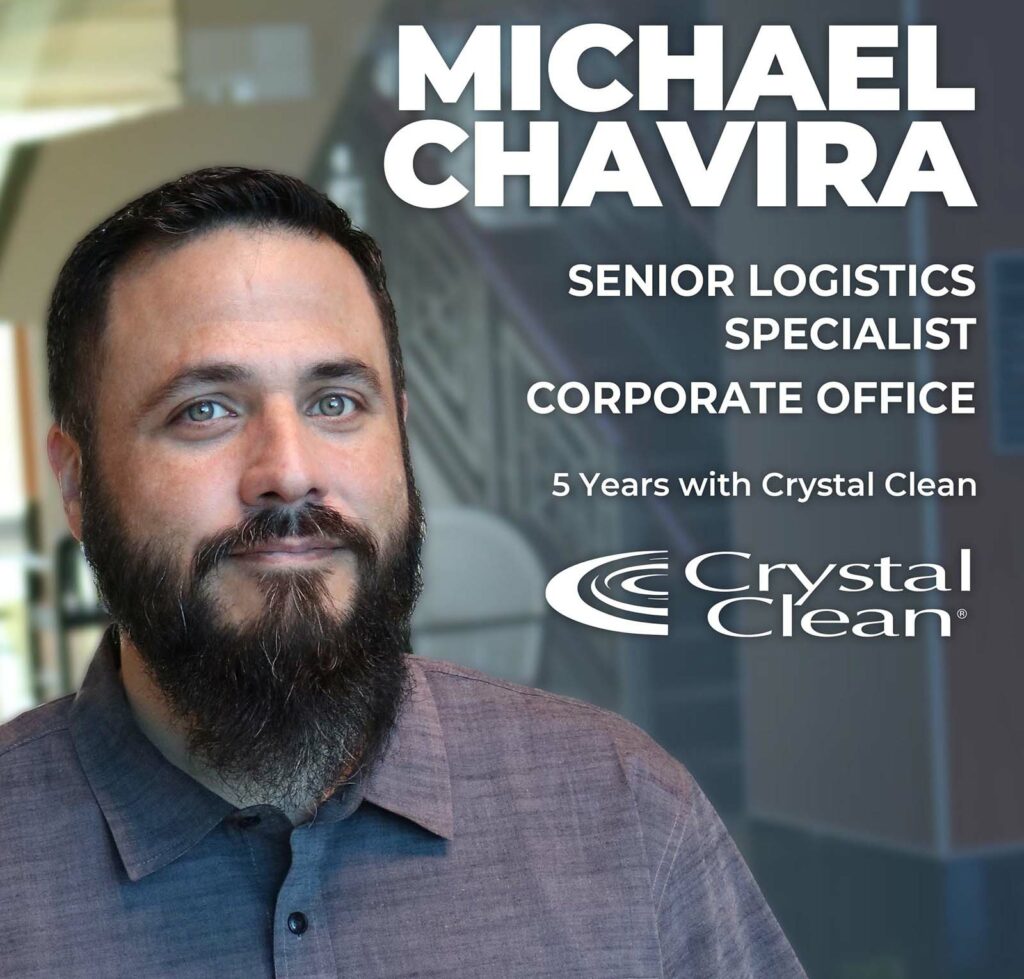 In our industry, we see a lot of movement on the road. Crystal Clean operates a fleet of more than 900 vehicles, ranging from light duty vans and pick-up trucks to class 8 tractors and straight trucks. And that's not even counting the number of third-party transportation firms that support our operations. A majority of these vehicles are out on the road each day moving the materials we collect and deliver from one point to another. From customer locations to branches, hubs, operating facilities, and waste disposal sites, things are always moving at Crystal Clean.
With all that said, it comes as no surprise that our transportation and logistics team truly is doing work that keeps our company running. One member of this integral team is Michael Chavira, our Senior Logistics Specialist. He has been with Crystal Clean for five years and has worked within transportation and logistics for more than 20 years.
Michael's day starts off early in the morning going through emails with transportation requests from across the company. He primarily handles requests related to Crystal Clean's Indianapolis and Shreveport hubs, scheduling for the re-refinery, and supports the Battle Creek and Wooddale antifreeze facilities as well. Throughout the day, he is on the phone and sending emails to provide transportation updates, scheduling large customer pickups, and coordinating any emergency services needed.
"I initially fell into this type of role earlier on in my career and since then it all fell into place and I got hooked on this type of work," Michael shared. "It's always kept me busy and engaged and I've gotten a great comfort level with this work over the years."
The logistics team can see anywhere from 100 to 200 requests a day split between the three of them, so it's safe to say they work in a fast-paced environment each day. In addition to our own internal logistics operations, they also manage the third-party transportation companies who support our needs. There is a delicate balance of trying to keep all parties involved happy when it comes to logistics, while also ensuring that everyone receives exactly what they need at the right time so no one is overwhelmed with too many pieces moving at once.
"One of my goals I have is to do my job so well that people don't notice when an issue arises because we handle it and find a solution quickly," Michael said. "We have a good team in my department and the way everyone steps up helps us run like a well-oiled machine. If one of us fails we all fail, so we take our work seriously and we all are prepared to help wherever we need extra support."
The way Michael handles himself in high-pressure situations has been a key characteristic to his success in his work. He shared that he has always been good at working with different kinds of people and juggling different situations as he addresses them to make sure everyone is happy.
"Michael has been great to work with in the field and he always gets the job done," said Alan Spiller, Dayton Branch Manager. "Even when he's faced with a challenging situation, he always has a great sense of humor and is willing to work with myself and other branch managers to get a problem solved quickly."
Michael shared that he's enjoyed his time at Crystal Clean and the people he gets to work with. He says it's been a night-and-day difference between previous places he's worked, where people genuinely care about one another and everyone pitches in the get the job done the right way. This has him excited about what the future holds for his career and the company. "The kind of work we do is exciting, and I like seeing how we continue to expand into the recycling and renewable energy side of things," Michael said. "The world is continuing to look for new ways to manage the waste we collect and it's encouraging to see how sustainability continues to be a focus of our company."