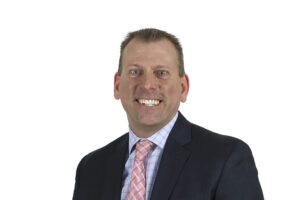 Dennis Wolff is Heritage-Crystal Clean's Executive Vice President of Sales and Hub Operations. He oversees the sales and operations of more than 85 Crystal Clean branches across the USA and Ontario, Canada, as well as the operations of Crystal Clean's hub network of distribution facilities.
Dennis joined Crystal Clean in 2014 as Vice President of Business Management before becoming Vice President of Sales and has been a key leader in helping the company achieve continued positive revenue growth year over year. Prior to joining Crystal Clean, Dennis spent his career in investment banking, managing mergers and acquisitions in the industrial space for various Fortune 50 companies.
Dennis holds an MBA from the University of Chicago's Booth School of Business.