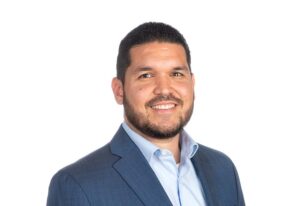 Josh Teves is Heritage-Crystal Clean's Vice President of Industrial Services. He oversees Heritage-Crystal Clean subsidiary Patriot Environmental Services, managing all industrial services facilities, and all Crystal Clean non-hazardous waste processing facilities in the western United States.
Josh joined Crystal Clean in 2022 as part of the Heritage-Crystal Clean's acquisition of Patriot Environmental. He has more than 20 years of experience in the environmental services industry, and has helped customers navigate complex regulations, served on strategic panels, and worked on some of the largest remediation projects on the west coast.
Josh is a registered Professional Geologist and Certified Hazardous Materials Manager in the state of California and earned a Bachelor of Science in Geology from the University of California at Berkeley.