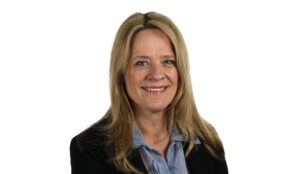 Ellie Bruce is Heritage-Crystal Clean's Executive Vice President of Business Management and Marketing. She has oversight of Crystal Clean's Oil Business segment service, sales, and marketing, as well as leads a diverse team of talented and creative individuals focused on expanding the company's customer base through product and services initiatives, online presence, and other consumer-facing marketing.
With more than 25 years in the industry, Ellie joined Crystal Clean in 2006 and has held several executive management positions including Chief Accounting Officer, Vice President of Oil, and Vice President of Sales. She began her career in this industry in 1988 when she joined Safety-Kleen Canada, Inc.
Ellie earned her bachelor's degree in Accounting from Conestoga College and became a CMA (CPA) in 1991.