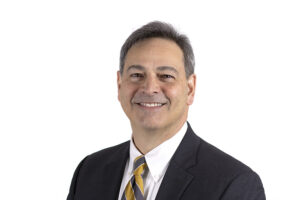 David Chameli is Heritage-Crystal Clean's Executive Vice President, General Counsel and Corporate Secretary. He also has oversight of the company's Environmental Health & Safety Department. In his role, David is responsible for all transactional, regulatory, compliance, corporate governance and litigation matters.
David has more than 30 years of experience as an attorney in transportation, logistics, and supply chain, and well as with procurement, strategic sourcing, and compliance.
David holds an undergraduate degree in History from the State University of New York (SUNY) at Buffalo (Amherst, NY), a law degree from Mitchell Hamline College of Law (St. Paul, MN), and an MBA in Marketing, Management Strategy, and Entrepreneurship from Northwestern University-Kellogg School of Management (Chicago, IL). He is licensed to practice law in New York, Minnesota, and Illinois.